The Oakville Team
Shelia Gentry, General Manager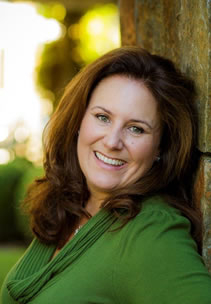 Napa native Shelia Gentry had an early start in the Napa Valley wine and hospitality industry, working at her uncle's restaurant and Meadowood Napa Valley, and at summer jobs at Domaine Chandon under the tutelage of Daniel Shanks and Philippe Jeanty. A desire to broaden her horizons took her to Mount Vernon College in Washington, D.C., where she earned a BA in Business with an emphasis on Marketing and a new-found appreciation for the wine country she'd left behind.
Returning to Napa Valley, Shelia learned the ropes of winemaking as a cellar rat at Robert Mondavi Winery. With 27 years in the wine industry with the past 10 years as GM of Oakville Ranch. She has extensive wine marketing experience with prior positions at Shafer Vineyards, Harlan Estate and Sloan Estate where she was responsible for all aspects of sales and marketing.
Shelia is drawn to the natural beauty and organic farming practices at Oakville Ranch, where a deep respect for nature drives the farming of ultra-premium grapes. The wines reflect both the vineyards and the location's dramatic terroir, and Shelia looks forward to introducing them to an even greater audience.
Active in community affairs, Shelia is a member of the Native Sons of the Golden West and cofounded the "free store" after the 2017 fires in Napa. She served as both president and vice-president of the Napa Humane, treasurer of the Napa Valley Education Foundation and as Volunteer Appreciation Chair for the Napa Valley Wine Auction (now known as Collective Napa Valley).
She lives in Napa's Oxbow District with husband Jonathan, son Luke, Lily the cat and Luna the lab. The family's yard is devoted to growing fruit trees and they donate hundreds of pounds of citrus to the Napa Food Bank each year.
Jennifer Rue, Winemaker

The threads of a career in winemaking gathered early in Jennifer's life beginning with her love of aroma evidenced by dabbling in her mother's perfumes to smelling everything she got her hands on. While in college, a UCSD extension class introduced Jennifer to brewing. Fermentation was an awakening.
In early 1995, while considering graduate school, that awakening grew legs. Winemaking. It seemed a perfect match, offering a multifaceted world with endless opportunities for learning and a deep connection between her two loves, science and aroma.
By that August, Jennifer had relocated to Napa landing in Oakville at Franciscan. Another turning point came in 1998 when Jennifer became a part of the founding winemaking team at Miner Family Winery. There she was introduced to Oakville Ranch and worked the next 11 vintages learning from Gary Brookman and the numerous upper echelon winemakers who quietly custom crushed at Miner at the time.
Beginning with our 1996 wines, Jennifer has been a constant at Oakville Ranch. Over the decades she has witnessed and participated in our evolution and developed a deep intimate knowledge of our vineyards. Through her study of our wines vintage by vintage in the cellar, Jennifer has become a true specialist of our unique corner of the Oakville appellation and was promoted to winemaker in 2014.
Outside of winemaking, Jennifer is still an avid collector of fragrance and keeps herself busy with gardening, exploring an eclectic range of hobbies and fermentation of all sorts.
Jennifer lives in Alta Heights, Napa with her best friend and husband John Curnutt, their teenage son, and animal menagerie.
Download Jennifer's Bio (.pdf)
Phil Coturri, Vineyard Manager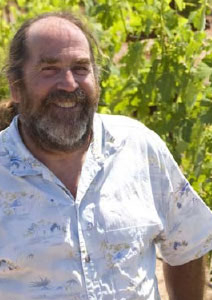 When he was a city kid kicking around San Francisco in the 1960s, becoming a rock star was a little more alluring than becoming a farmer. But when his parents bought land in Sonoma County and his family began spending weekends in the country, Phil got his first taste of how satisfying it could be to work the dirt and help things grow.
Now, with 50 years experience farming vineyards throughout the Sonoma and Napa Valleys, nothing excites him more than the opportunity to push the envelope at Oakville Ranch, which he calls one of the region's truly extraordinary places.
Phil draws inspiration from a range of sources, including his longtime friends Bob Weir and Bill Kreutzmann of the Grateful Dead. "They carved their own path," he says, paraphrasing Bill Graham. "They weren't just the best at what they did, they were the only ones who did it." He runs his vineyard management company the same way, farming both organically and biodynamically while refusing to cut corners for the sake of commerce. Each hillside and hollow in the Oakville Ranch vineyard holds its own original chord deep beneath the soil. Phil coaxes these notes to the surface, knowing that, together, they'll make music in the glass.
When he's not farming for his clients or working the various gardens that yield 80 percent of his family's food, he heads to Lake Tahoe to ski or mountain bike. He spends a few weeks each year in New York City visiting museums and listening to as much live music as possible. He collects books and wine. He's as passionate about going out for good food as he is growing his own.